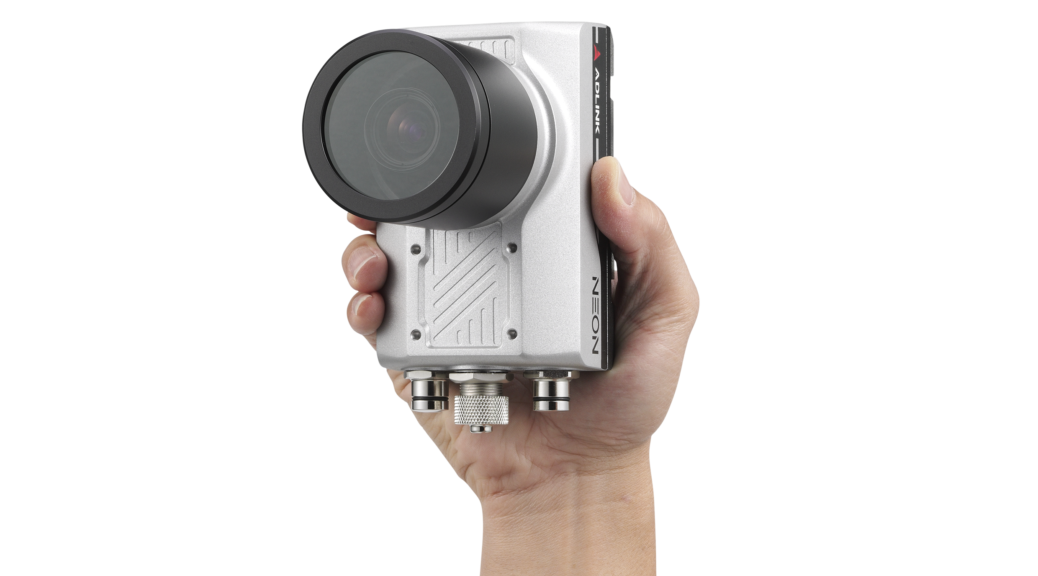 NEON AI Smart Camera from ADLINK at Aaronn Electronic
NEON AI Smart Camera from ADLINK at Aaronn Electronic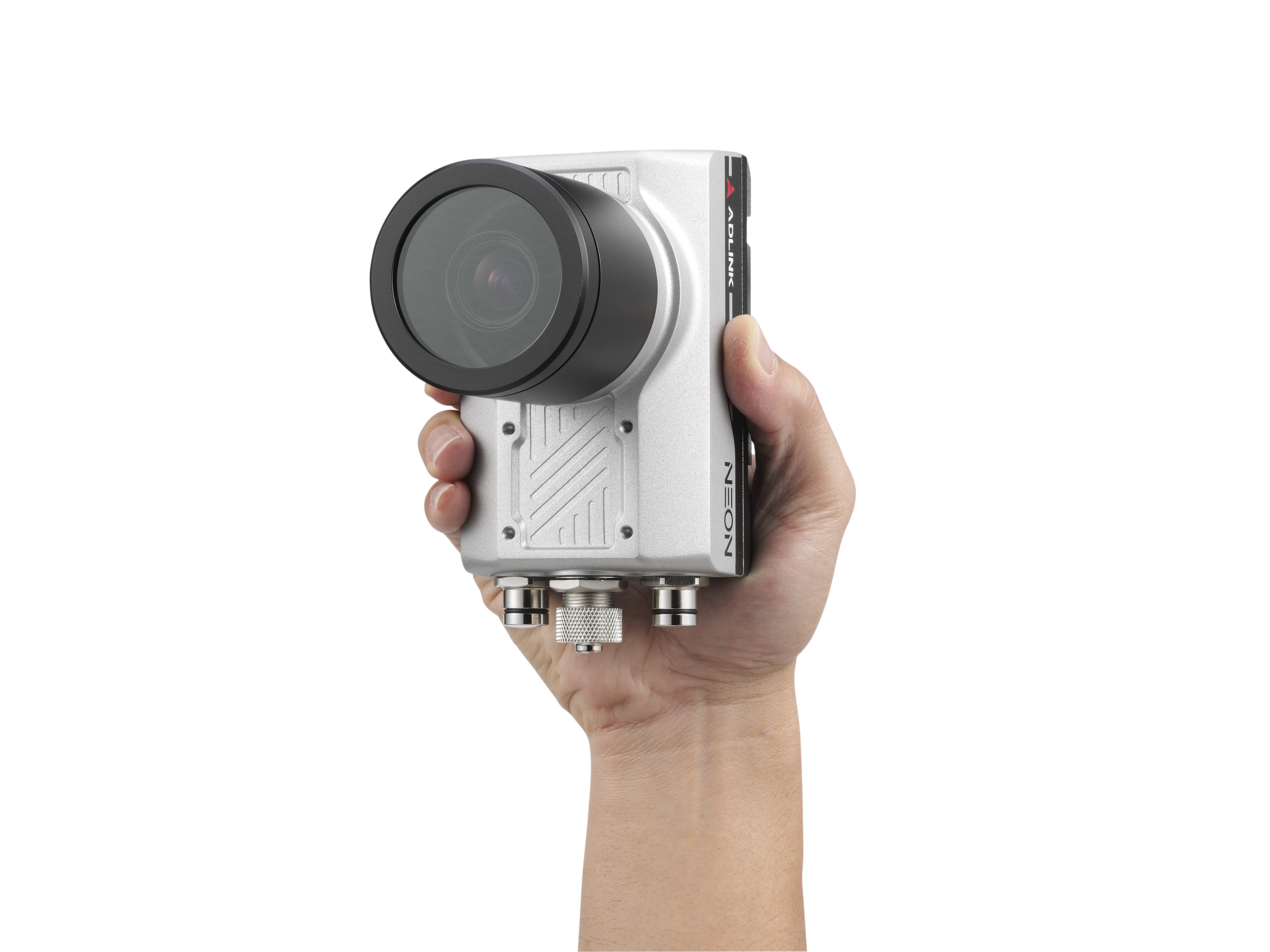 Aaronn Electronic has expanded its cooperation with ADLINK Technology to cover the area of intelligent image processing systems.With the "NEON" series, Aaronn now also offers its customers Adlink's "Edge Video Analytics" system. With BASLER image sensors and the NVIDIA ® Jetson™ platform, the compact and robust "NEON" cameras are ideally equipped to perform complex image analyses even without a network connection. This offers completely new possibilities in process optimization.
Aaronn Electronic has been successfully cooperating with ADLINK Technology for several years in the distribution of box PCs and panel PCs for harsh production environments in the industry as well as in the logistics, pharmaceutical, and food industries. Now the portfolio has been expanded with the NVIDIA Jetson™ based intelligent camera series "NEON". The compact all-in-one system, measuring only 123.3 x 77.5 x 66.81 mm, is based on the NVIDIA Jetson™ computing platform. A version based on the Intel Atom processor E3930 and Movidius™ Myriad™ X is also available with the NEON-1000-MDX series.
Features common to all model variants are high computing power, excellent image recognition and the ability to trigger immediately required actions in real-time determined by artificial intelligence. These features, together with several high-quality BASLER image sensors that can be selected depending on the application, make it possible to easily set up AI-controlled processes even in places where this was previously hardly possible or only possible at great expense.
Easy Access to AI-assisted Process Optimization
The NEON series from ADLINK Technology is one of the most powerful "smart cameras" available today thanks to its features. Though a cloud connection via the network is possible, it does not have to be always available. The AI models required for operation can be created by the user. The NVIDIA JetPack SDK is available for this purpose. However, users can also access several models already optimized by ADLINK, which makes it much easier to get started with AI-supported process control.
All models operate with a color sensor. Depending on the model, the resolution is between 1.2 and 5 megapixels, the frame rate between 14 and 60 fps. Thus, error detection and process optimization are no problem even in fast-running production processes. In addition, an automated visual inspection can be performed, for example by measuring workpieces or automatically checking product features and product characteristics. An important advantage is that this can be done while the process is still running. This means that errors can be detected and eliminated immediately, which reduces reject quantities and shortens throughput times.
Application examples for the NEON AI Smart Cameras
Examples of the successful deployment of NEON AI Smart Cameras include classifying eggs according to quality grades, checking the quality of wood products, or searching for paint defects. The solution can also provide efficient support during shipping. For this purpose, there is an edge IoT solution called "Smart Pallet", which is preconfigured by ADLINK ready for use. This involves one camera reading the barcode while the other analyzes the contents of the package. This determines whether all the goods belonging to the order were packed. If the system detects a discrepancy, a label is printed on the package. Packages marked in this manner will be checked again by an employee – who will add the missing goods if necessary.
Real-time data processing on-site allows the cameras to be used in safety areas as well. For example, the ADLINK smart cameras have already proven effective in checking the clearance of drilling rigs – i.e., determining whether there are still workers in the vicinity of the drilling thread before it is started up. Likewise, the cameras have already proven their value in the access area of filling plants for hazardous substances to automatically check whether the required protective equipment has been fully donned.
EVA SDK, the Edge Vision Analytics Software Development Kit, is a platform that facilitates the development of AI-supported image processing, even in heterogeneous environments. This reduces the time from the first proof of concept to production deployment by up to four weeks.
Learn More
Aaronn has been successfully cooperating with ADLINK Technology GmbH for several years. We will be happy to answer any questions you may have. As Germany's leading system integrator, we serve our customers individually in the field of AI Smart Cameras and are quick to find customized solutions.
For more information about the ADLINK smart cameras, please visit: https://www.aaronn.de/produkte/system-level/neon-ai-smart-camera/

Originalmeldung von pressebox.de