Exertis Pro AV is new distributor for NETGEAR
Exertis Pro AV is new distributor for NETGEAR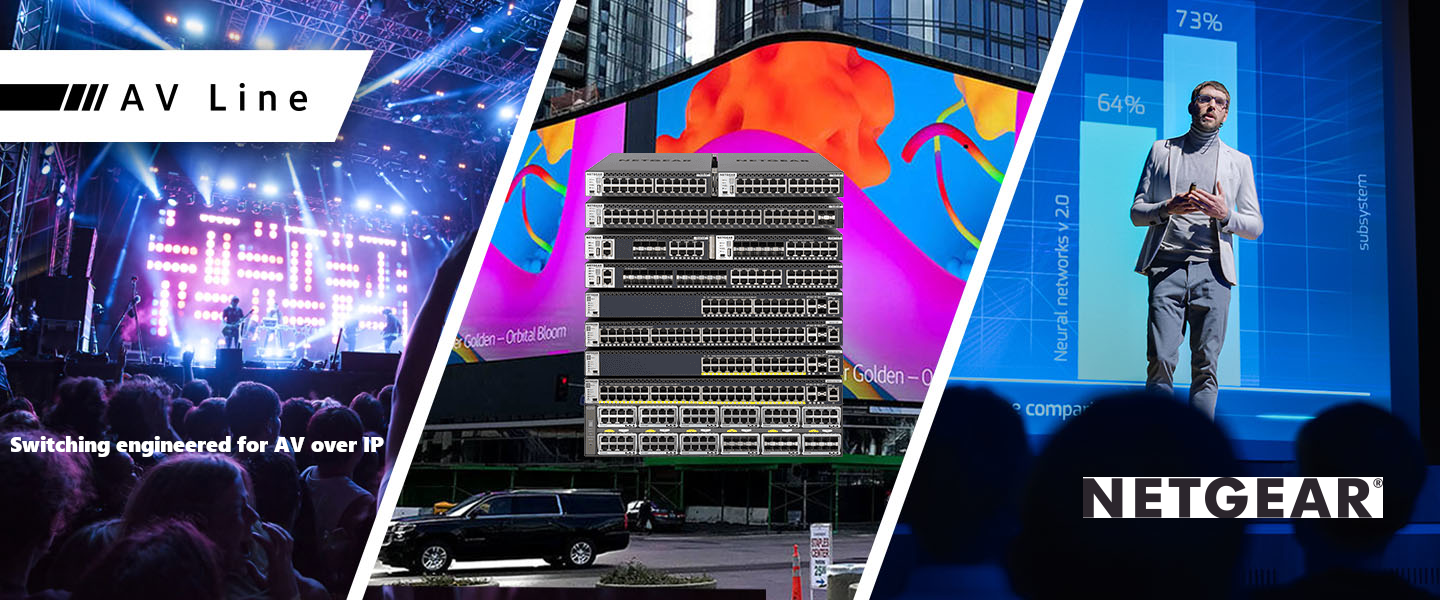 Exertis Pro AV is expanding its signal management portfolio with immediate effect by the American manufacturer NETGEAR for Germany, Austria, Switzerland and Eastern Europe regions. The distributor will include the entire series of NETGEAR with a focus on the ProAV series and thus strengthens its range of innovative network products.
NETGEAR's mission is to transform ideas into innovative networking products that connect people, drive businesses and improve quality of life. In accordance with its philosophy of "Easy to use. Powerful. Smart." the company offers networking solutions for automation, streaming and remote video monitoring to storage and security solutions for home, business and service providers.
As a distributor for AV /IT, Exertis Pro AV focuses in particular on ProAV solutions, which are specifically designed for AV over IP and feature unmatched ease of use, reliability and cost savings, benefiting all networked AV solutions. This includes, but is not limited to, the powerful and flexible NETGEAR AV Line M4250 Series switches, which have been designed with input from AV professionals. The result is a series designed to support 1Gb audio and video over IP with custom hardware and software along with dedicated service and support.
NETGEAR switches provide the ability to connect any type of AV-over-IP device and enable flexible speed options from 1 Gigabit to 100 Gigabit per port.
"With NETGEAR Exertis Pro AV expands its signal management range with a strong partner in the AV over IP and PoE area" says Carsten Steinecker, Managing Director Business Development, at Exertis Pro AV. "This strengthens our position in the network area to the IT interface and offers our customers a powerful new solution", Steinecker continues.
About NETGEAR
NETGEAR has pioneered advanced networking technologies for homes, businesses, and service providers around the world. Since 1996, NETGEAR has led the industry with a broad range of award-winning products designed to simplify and improve people's lives. NETGEAR is dedicated to empowering their customers to collaborate and connect to a world of information by enhancing homes and powering businesses with an unmatched line of the innovative, intelligent, and easy to use WiFi and networking solutions.

Originalmeldung von pressebox.de